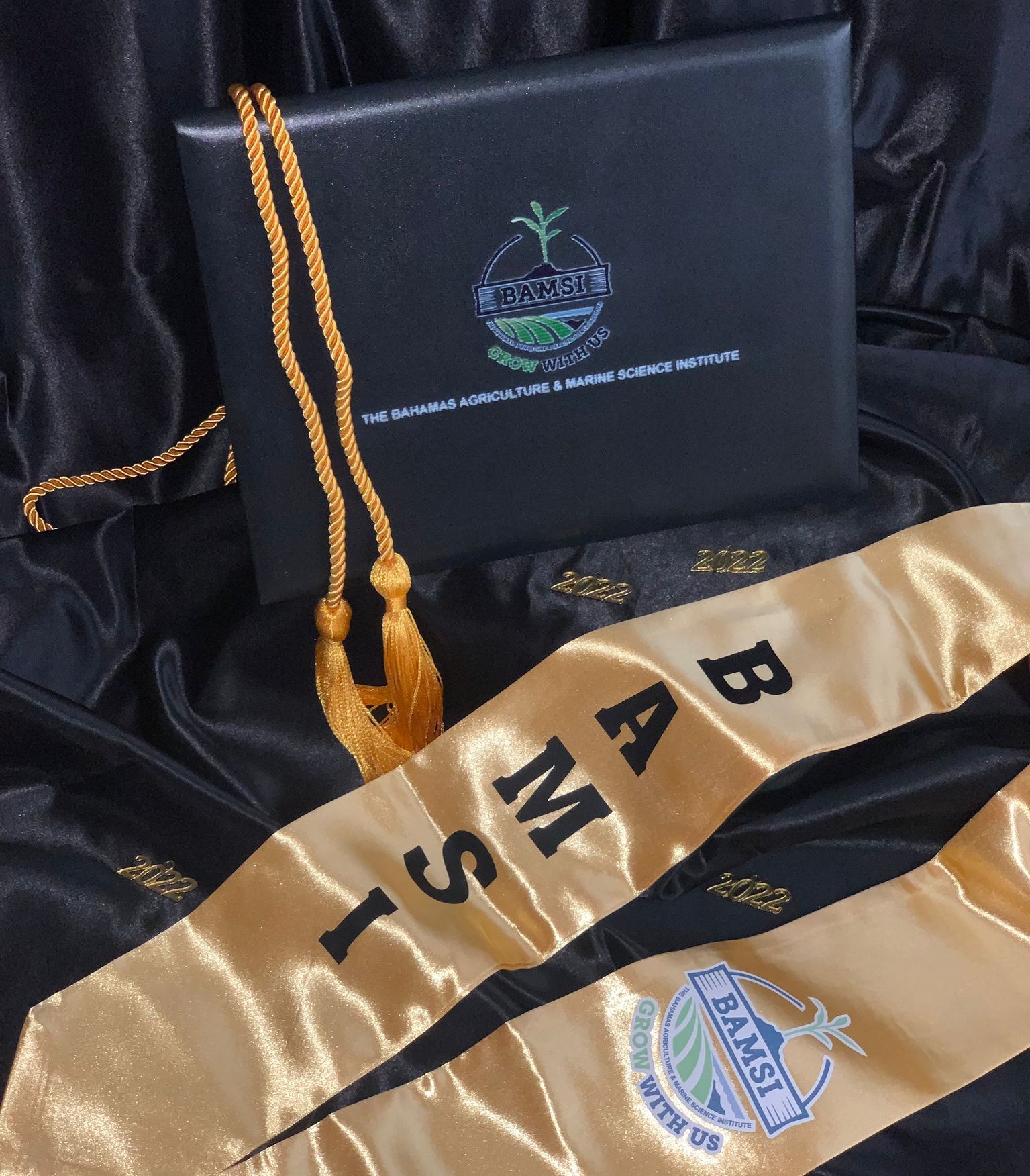 Thursday May 18th , 2023
2023 COMMENCEMENT
"FIRMLY PLANTED. READY TO EXCEL"
Completion of academic requirements does not automatically qualify a student for graduation. It is the student's responsibility to apply for graduation. Students are encouraged to meet with their advisors to ensure that they are on track to successfully progressing towards their degree requirements.
UPCOMING DEADLINES
Graduation application December 16th, 2022
For questions regarding graduation contact 329-1700
The Office of the Registrar registrar@bamsibahamas.edu.bs.
Graduation Requirements
In order to be eligible for Graduation Exercises the following criteria's must have been meet:
Submit a graduation application form to the Registrar's Office by the date specified on the academic calendar.

Pay the applicable graduation

fee

Achieve a minimum cumulative grade point average of 2.0 or above

Achieve a minimum of 2.0 average in their major

courses

Achieve a "C" or above in their major

courses

Have no financial obligations to the college and show proof of financial clearance from the Business Office

Complete all academic courses within the semester in which they have applied to

graduate.
How to apply?
Complete Section A of the Graduation Form

and attach the unofficial

transcript.

Submit the Graduation Form with the unofficial transcript to your Advisor. Your Advisor will complete Section B of The Graduation Form and attach a completed copy of your advisement form to

it.

Once the Advisor is completed, the form they would forward and for

review.

Pay $100.00 Graduation Fee and $150.00 for graduation regalia

package.

Submit the signed graduation form and proof of payments to the Registrar's Office on or before the December 16th, 2022 deadline
Cap and Gown
AcademicApparel
All graduates are expected to wear full academic attire in keeping with custom at commencements of recognized institutions of higher learning. Academic apparel has been tradition for hundreds of years and is governed by a generally accepted code.
The Cap:
The mortarboard or beret is black. The tassel is worn on the right side
of the mortarboard until the degree, diploma and/or certificate is actually conferred; then the tassel is worn on the left.
The Gown:
The gown is black. The Associate gowns are accented with stoles.
The Cord:
The gold cord is worn by candidates graduating with distinction. The cumulative grade point average required for the award of distinction is 3.51 - 4.00
2020 Virtual Commencement
2022 Virtual Commencement